Diversity is a source of wealth. That is why, within DECOREC, I have always included people with disabilities and from all cultures and backgrounds.
Our view of human resources
At Decorec, we are commited to a dual vision.
Inclusion
Cultural diversity: Over a dozen different nationalities within the company.
People with disabilities: for over 10 years we work with a sign-language interpreter to include staff with hearing disabilities.
Welcome young adults for work experience and internships: We believe in sandwich courses and apprenticeships for technical, workshop, design and sales & marketing training.
Welcome college students: to discover all the possible trades within the company.
Gender equality in the workplace
Our plan of action encourages the hiring of women: 47 % of our staff are female.
Several positions within bar-turning, the workshop and inspection are held by women.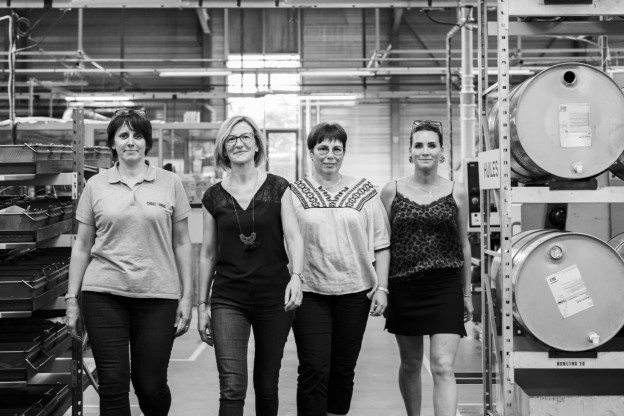 Send your job application
Apply
Testimonials from our employees
Caroline – Sales Administration Assistant
I am in charge of sales administration: This mainly consists of registering orders and studying forecasts in order to anticipate the needs of each client. What is particularly important for me in this position is to successfully establish a climate of trust with the client.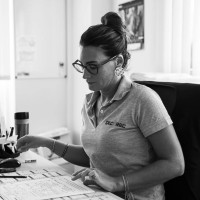 Laurent – CAM driven and CNC lathe Set-up / Operator
In my job, I especially like editing and programming on digital machines. Whenever I have the opportunity, I also try to make improvements to existing ranges. What's more, I attach great importance to the transfer of knowledge, which is why I am always available when it comes to training new colleagues.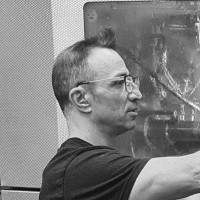 Julien – Mechanical Design Engineer
I like to imagine concepts that respond to real problems and work as a team to bring these ideas to life. The trust and autonomy granted by the hierarchy push us to surpass ourselves by always being more innovative.
Stéfanie – Quality Control Inspector
I enjoy my job as quality control inspector because of the variety of tasks I am given during the different stages of production (material acceptance, start of production, subcontracting acceptance, hardness, inter-operations and final inspection, initial sample reports).

DECOREC also gives me the opportunity to improve my skills with a training program that allows me to access the most modern inspection equipment using the latest technologies.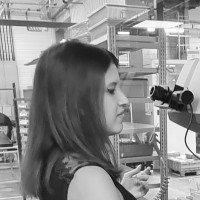 Anaïs – Sales Assistant
When preparing price offers, listening to the customer is an essential aspect in order to propose an offer that meets their needs. I like to work in partnership with our process engineering department and be in direct contact with the various subcontractors (material, surface or thermal treatments).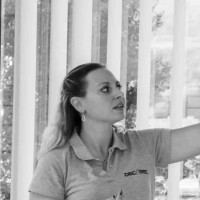 Ludovic – Maintenance Engineer
My job is to keep the production machines in working order. So, I do multiple diagnostic tasks, repair mechanical failures, do preventive maintenance related to mechanical / electrical / automatic / hydraulic / etc. I love my job for its versatility and because I appreciate being able to improve the working conditions of my collaborators.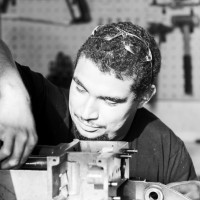 Moc Cu – Grinding Machine Operator
My job is to operate the grinding machines in order to produce compliant and quality parts. With more than 30 years of experience at DECOREC, I take great pleasure in sharing my knowledge with my recently hired colleagues.
Didier – Manufacturing Process Engineer
I am in charge of defining the manufacturing processes and optimizing the means of production. I establish the tasks necessary for the manufacture of a product and the time necessary for the execution of these. I also define and supply the tools essential to production.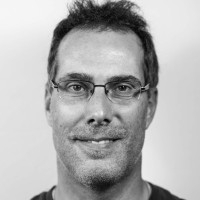 Testimonials from our work-study and interns
Simon – Mechanical Design Engineering Department
I am currently completing my bachelor's degree to become a project manager in the field of Computer Aided Mechanical Design (CMAO). Within the company, I contribute to the improvement and optimization of the machine park and offer ergonomic solutions to facilitate the work of operators.
Thanks to the 3D modeling, prototyping and machining tools along with the autonomy be really creative, which is essential for me.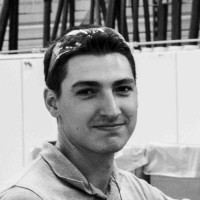 Baptiste – Marketing in Sales Department
My collaboration with the DECOREC Company began in 2016 as part of a bachelor's in International Trade. Following my apprenticeship in the sales department, through which I attained my bachelor's, I went to Chicago (United States) for 18 months in order to develop our American markets. When I returned to France in May 2019, the company and I decided to continue together to meet new challenges.
Today, through a work-study master's program, I am heavily involved in finding innovative solutions to ensure our commercial development (digitalization of communication and customer approach) and promote environmental actions within the company.