Develop more energy efficient solutions and integrate electronics, digitalisation and miniaturisation. These are the challenges faced by bar-turning for the electrical and electrotechnical industries.
DECOREC supports you in the bar-turning of your precision engineered parts for electrical and electrotechnical applications.

Why work with DECOREC?
You wish to:
Meet ever stricter quality requirements AND ensure high volumes.
Reduce time to market.
Innovate AND anticipate evolutions within this extremely competetive market.
Build a longterm relationship with a local partner AND meet RoHS requirements put in place by the European Union.

Work together with DECOREC

It's the promise of:
One shot design thanks to our global approach.
45 years of industrial experience.
A guarantee of the conformity and quality of your products to ensure AQF/AQP delivery according to our ISO 9001 certification.
Certified ISO 9001 since 1999.
Improve product design and benefit from strong technical skills.
Opportunities that lead to patents.
Partnership with a company able to deliver internationally.
45 % of turnover for the export market.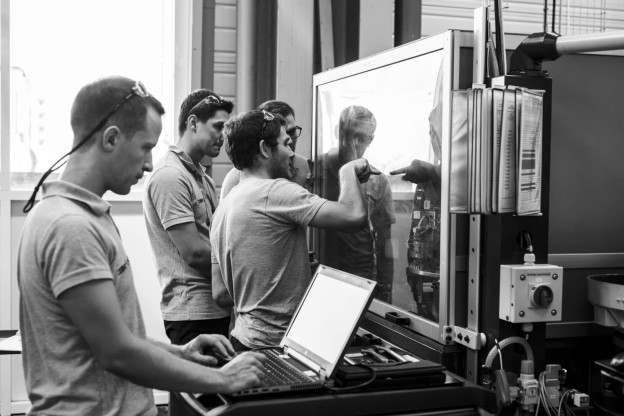 Our support in bar-turning for electrical & electrotechnical parts
Whether for new projects or series production our support includes several phases:
Design or design improvement
Manufacturing: bar-turning, grinding
Finishing operations: sand-blasting, shot-peening, sorting
Assembly
Supply chain
Discuss together your projects in electrical/electrotechnical bar-turning…
Discuss together your projects of bar-turning for the electrical / electrotechnical / e-Mobility
Our control of the complete value chain allows us to improve our responsiveness and ensure better cost control. We respect the criteria of cleanliness thanks to our high-performance equipment: specific cleaning machines, particles extractor and scanner. We have inspection and measuring devices to ensure the conformity of the parts.
Contact us
Our specialities
Discover our parts for the electrical & electrotechnical industry:
Axes for electric meters
Electrical board screws
Cores
Connection clamps
Sleeves
Plugs
Some specifications:
Materials: Pure iron, brass (CW603N, CW614N…), steels for bar-turning (1.0737, 1.0765)
Length 20 to 150 mm and external diameter Ra 0.6
Run sizes: 3,000 to 200,000 parts